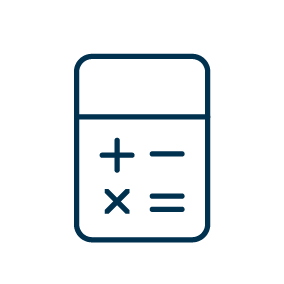 Mortgage Refinance Calculator
Use the refinance calculator to find out how much money you could save every month by refinancing.
Calculate your potential savings
Note: Calculators display default values. Enter new figures to override.
Disclaimer
Results include a 1.5% (of loan amount) closing cost default setting.
The resulting monthly mortgage payment doesn't include the cost of Mortgage Insurance (MI), which may be required.
Results in no way indicate approval or financing of a mortgage loan. Contact a mortgage lender to understand your refinance options and apply.
More about this calculator
More to explore
Should I Refinance?
If interest rates have dropped, or your credit score has improved, you may be able to get better home loan terms by refinancing.
Mortgage Refinance Options
Learn about refinancing your mortgage and explore ways that you might be able to lower your monthly payments with better loan terms.
Loan Lookup Tool
To explore mortgage relief options, it's good to know who owns your mortgage. Use our Loan Lookup tool to find out.