How to Avoid Housing Scams
It's not uncommon for scammers to try to take advantage of homeowners in crisis through a foreclosure rescue scam, foreclosure relief scam, mortgage company scam, or others.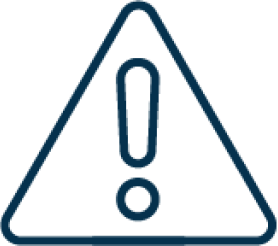 If you receive an offer, information, or advice in a time of crisis, and it sounds too good to be true, then it probably is. These key do's and don'ts can help you identify, avoid, and report possible scams.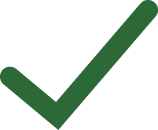 Do
Ask questions — for example: How did you get my contact information? Can I see your identification or business license? Can you send me written information to review?
Confirm identities — know the people or organizations you're working with.
Confirm contracts — make sure written contracts match any verbal promises.
Protect your identity — avoid giving out personal information, like your credit card info or social security number.
Stay up to date — know the most prevalent scams going on in your area.

Don't
Share your personal or financial information over the phone or via email and text messages.
Make decisions under pressure — instead, be sure to read and understand everything before taking any action.
File mortgage payments to anyone other than your servicer (the company that receives your monthly payments) — and do not file without your mortgage company's approval.
Sign unknown papers — for instance, if they promise that someone else will pay off your mortgage or anything else that requires a written agreement.
Blindly trust a representative's authority — whether they say they're from the government or your mortgage servicer, the person who contacted you may not actually be from the organization they claim to be from.
Pay to modify your mortgage — remember, housing counseling and adjustments to your agreement through your servicer are always free.
Common homeowner scams
By staying aware of common local and national scams, such as the "foreclosure rescue scam," you can avoid falling victim to fraud.
Scammers promise to negotiate with your lender to modify your loan or save your house, posing as a counselor.
They will request a fee and may tell you not to contact your lender, assuring you that they'll handle everything.
Remember: It is free to work with your lender or a HUD-approved housing counselor, so consider any requested fees to be a red flag.
Imposters will pose as a FEMA representative after a disaster and ask for money.
FEMA will never request or accept money, and all FEMA associates, including home inspectors, have a laminated photo ID.
Remember: Call FEMA at 1-800-621-3362 to confirm a FEMA representative's identity.
Scammers may offer help with or promise to delay your loan payments.
Always work directly with your mortgage servicer — never pay for someone to "negotiate on your behalf."
Remember: Working with a HUD-approved housing counselor or your lender is always free, so consider any requested fees to be a red flag.
If you think you've been impacted by a scam, submit a report to the following organizations.
A HUD-approved housing counselor is the most trusted, safest source of information and help.
Remember that they will never ask for or accept money.
Talk to a housing counselor at no cost to you
Call 1-855-HERE2HELP (855-437-3243), or schedule an appointment.