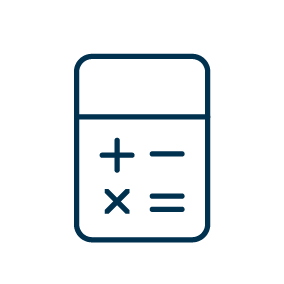 Mortgage Calculator
Use the mortgage calculator to get an estimate of your monthly mortgage payments.
Calculate your mortgage
Note: Calculators display default values. Enter new figures to override.
---
Disclaimer
In order to receive a helpful estimate, it's important that you input accurate information.
Results in no way indicate approval or financing of a mortgage loan. Contact a mortgage lender to understand your personalized financing options.
More about this calculator
More to explore
Down Payment Assistance Search Tool
Loans, grants, and gifts are three ways to supplement your savings for a down payment. Use this search tool to find and apply for financial assistance.
What You Need to Know About Home Loan Basics
Ready to apply for a mortgage? Start here to learn some basic home loan terms and the lender's role.
Decide What's Right - Rent or Buy?
Have you thought through all the pros and cons of renting vs. buying a home? Here are some things to consider.