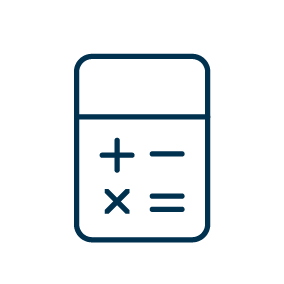 Loan-to-Value Ratio Calculator
Use this calculator to determine your LTV ratio, which expresses the percent of your home's value that's covered by your loan.
Calculate your loan-to-value ratio
Note: Calculators display default values. Enter new figures to override.
---
Disclaimer
In order to receive a helpful estimate, it's important that you input accurate information.
More about this calculator
More to explore
Mortgage Affordability Calculator
How much house can you afford? Estimate it here, using your gross monthly income plus the size of your down payment, interest rate and other monthly bills.
What You Need to Know About Home Loan Basics
Ready to apply for a mortgage? Start here to learn some basic home loan terms and the lender's role.
Get to Know the Types of Mortgage Loans
Choose the best home loan for your needs by learning about common loan types such as fixed-rate, adjustable-rate, FHA, USDA, and VA loans.